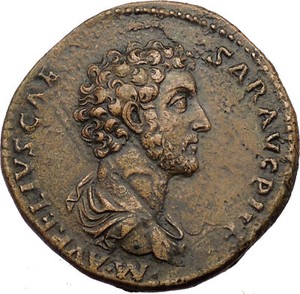 There is a lot going on in these three passages, but there are two themes, or practices rather, I would like to touch on today.  It's sort of funny, as the title "Meditations" is a sort of fiction in English language versions of Marcus' notes.  They are typically titled "To himself" or "Notes to himself."  Marcus gave them no titles, as it was a philosophical diary of sorts, never intended for other readership let alone global, multi-language publication.
In today's sections, I can identify two distinct meditation types in Marcus' notes.
The meditation on death, passing, and time.
Objective description of impressions.
In the first part, Marcus describes that we can imagine the great flow of time, and how objects and people arise, exist, and fall away.  We can imagine a scene like a time lapse photo, speeding years into seconds until even mountains wither at the touch of wind and water.  He also discusses specific meditation on death, our own and others.  There is a striking similarity here to meditation on impermanence.
The second is to describe impressions objectively, to name them, especially regarding pleasurable sense impressions.  This bears a strong similarity to insight meditation as practiced in the Ajaan Tong tradition.
There's a lot of internet chatter about the apparent similarity between Buddhism and Stoicism, most of which is a bit superficial to my mind.  However, we do see here two clear references to what look to me to be similar practices.
It's worth nothing that we don't have textual examples of any classical Stoics doing sitting or breathing meditations.  We do have this sort of "odd man out" with Socrates that I discussed earlier.  Either way, meditation has not typically been part of my Stoic practice, but I think I'll give this a more serious try with Marcus' recommendation.
---